The Future of Space Advertising: Ins and Outs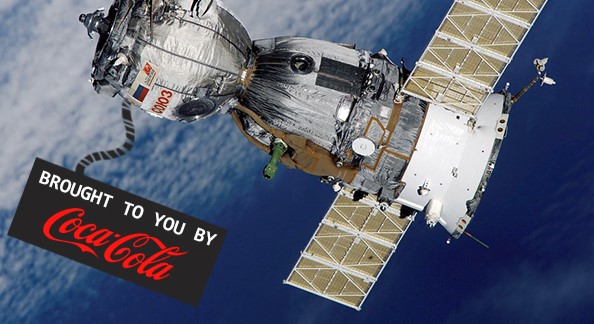 Advertising in outer space, i.e., space advertising, might seem like an adventurous and impossible idea, but it's getting more popular because the cost of going to space is decreasing. 
However, in the case of Space Advertising, the matters like light pollution and space debris are also needed to be considered and keeping this matter in mind, it might not be a worthwhile thing. 
Space Advertising – A Matter of Debate 
Last August, Geometric Energy Corporation, a Canadian company, announced that for a space advertising task, it wanted to launch a small satellite that would include a billboard on it on a SpaceX rocket. The fact immediately went viral, but both GEC and SpaceX had to face huge criticism. 
A similar story is seen in 2019, Russian entrepreneur Vlad Stinikov also falls into similar controversy. "I'm an ad guy," Sitnikov told the media. "So, I thought space advertising would be a cool thing to do."
The founder of an advertising agency, Sitnikov, now dreams of taking accord in making space advertising. So, he went to his allies in the space industry. Among them, was the Skolkovo Institute of Science and Technology, which is a private university located in Moscow.
They had the idea to send some satellites up that'd have screens on them. On that screens, advertisements will be placed and these could act as a billboard visible from the Earth.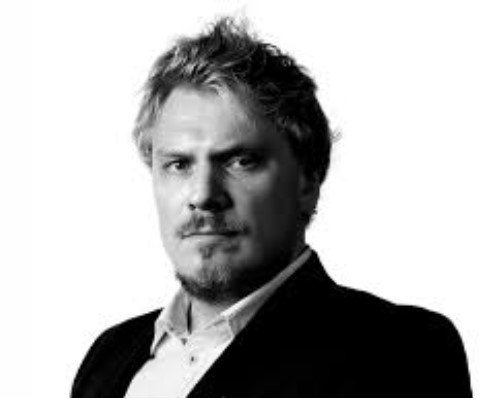 Russian entrepreneur Vlad Stinikov
Sitnikov has shown concept images, which displayed a Coca-Cola ad appearing in the sky. But, this proposal has faced criticism as it was claimed that the ad would contribute to issues like light pollution. 
The tide of criticism is also expressed in Sitnikov's opinions. These images were reposted everywhere and the wave of hate almost crushed me, he said. A diced to stop the project as people were showing their discontent, he added. 
Since then, his start-up project, StarRocket has been in limbo.
What GEC and Sitnikov proposed today is just the latest thinking on Space Advertising, while this concept has a history of a few decades. For instance, in the 90s, Russian Space agencies had some collaborations with various brands.
For example, they were paid $5 million for floating a Pepsi can outside their Mir space station. In the same matter, Pizza Hut paid them $1 million. This time the company got the chance to print its logo on one of its rockets. 
Problems for getting Applicable for Low Orbit
The use of space is becoming more accessible and less costly. Hence, the proposal for space advertising for business and entertainment purposes is increasing. Japanese start-up ALE wants to use satellites for a different purpose.
They want to use it to drop small balls to create an artificial scenario like shooting stars. This proposition raised nearly $50 million in venture funding. In 2019, as a promotional stunt, start-up RocketLab also sent up a disco ball-like satellite named humanity. 
Sinikov thinks with this kind of idea, people can become the next media magnet. He said, when we launched the idea, we got a huge number of clients who are ready to pay. People want to pay for space advertising. 
One main objection against these kinda proposals is that they would cause light pollution from space. But, the fact is, even without Space Advertising, this problem is being increased in space. 
"As of now most of our work had been on ground-based light pollution, but the matter of light pollution from space is now a new area for us, said Jeffrey Hall, director of Lowel Observatory.
He's also the chief of the American Astronomical Society's Committee on Light Pollution, Radio Interference, and Space Debris. He said it started in 2019 with the launch of the Starlink satellite of SpaceX.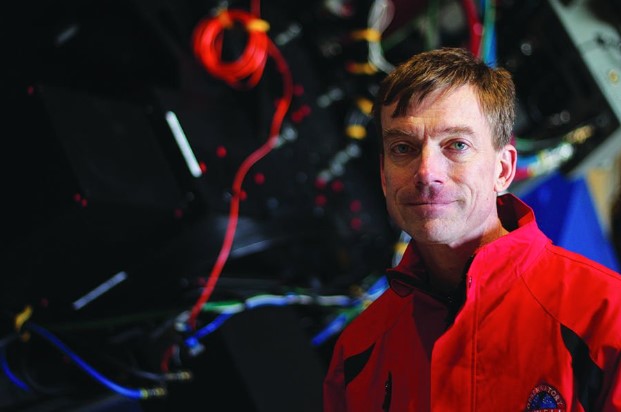 Jeffrey Hall, director of Lowel Observatory
The swarm of small, low-flying satellites has boomed in recent years. For instance, SpaceX Starlink wants to launch thousands of satellites to fulfill its dream of providing internet connections all over the world. 
It's true that for observing the sky, astronomers need relatively dark skies. Hence, bright outdoor lights from the ground, or lights emitting or reflecting from satellites like Starlink swarm can disrupt the job of the astronomers. Hall thinks the space billboard could make the situation worse. 
According to him, satellites leave very bright streaks in images that can saturate pixels in the image and make it spoil. 
However, Sitnikov thinks, it won't be a notable problem as in his proposal, a billboard would only be displayed for six minutes at a time.  
But, according to Hall, even it can create problems. He said, six minutes isn't going to be the end of ground-based astronomy. Rather, it could be the start of something that recurs on a regular basis.  Its total effect has the possibility to negatively affect the night sky."
Those who oppose Space Advertising say it might create huge space debris. According to their thinking, the more objects are launched into orbit, the more the possibility of getting them crashing into each other and causing a chain reaction that will fill low orbit with debris and it would create problems for going to space in the future. 
This thing is needed to be slowed down until we understand the impact of what we're doing, said Hall. 
What Says the Space Law
It's possible for space law to prevent space billboards. Space is related to the Outer Space Treaty of 1966. According to this treaty, space is commonplace for the inhabitants of Earth. 
So, what's in the space treaty? Professor emerita Joanne Gabrynowicz, director of the International Institute of Space Law, said, there's nothing specific in the treaty about space advertising, but, in article 9, there's a rule included that keeps away 'harmful interference' to other nations' space activities.  
In fact, satellite billboards that create problems for astronomers from observing space could be included in this by-law. Besides, in the '90s the US passed a national law that forbids Space Advertising that might be 
Despite, its effect on astronomy, SpaceX Starlink Satellites got approval from US authorities. International law also depends on its application at the national level.
For example, the Russian Space Agency has to keep in mind whether the systems of a Russian space advertising startup are in accordance with the Outer Space Treaty or not. Legal arguments are going on to block Space Advertising if it's the reason for too much light pollution. 
For all of these reasons, Sitnikov might have laid inactive for some time. But, now he's looking forward to getting back into space. With another Russian startup, StartRocket got merged and this time their plan is bigger.
Instead of just launching billboards, they want to launch satellites that can send morse messages to earth using the laser. Sitnikov informed the media that we could use the smartphone camera to read the information from lasers.
Last Words
Whatever the idea could be, from the facts, it's clear that in spite of having some potential problems, as the cost of going space is decreasing, the plans for space advertising would be increased undoubtedly.