Top 10 Eco-friendly Brands that Cares for Our Planet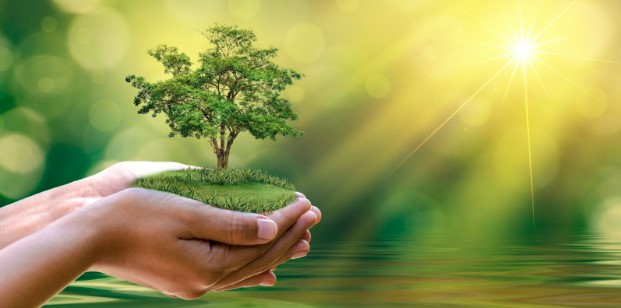 Because of the activism of Al Gore, the telecast of the cartoon Captain Planet and the "Reduce, Reuse, Recycle" campaigns, we all know that taking care of our environment is essential for the very existence of humanity and the planet as well.
Hence, many top business organizations are also applying eco-friendly policies and introducing eco-friendly brands to protect the environment and not produce a negative impact on it. 
We can't ultimately diminish the problem of climate change, it's high time we became conscious of our activities, individually and collectively, since from individual level to business corporations are affecting the planet. You may be amazed by the great work of teenager Greta Thunberg for environment conservation.
However, the boundary of your wonder will be expanded if you know about many companies providing easy and accessible options to use less plastic, sustainable products, recycled packaging, organic food, and many ways of healthy approaches. 
If you're a business owner and want to think deeply about green branding, i.e., creating and nurturing eco-friendly brands, then you can learn lots of essentials from the companies like these.
Let's look at 10 eco-friendly brands that are putting a positive effect on our planet and achieved big commercial success in this process as well.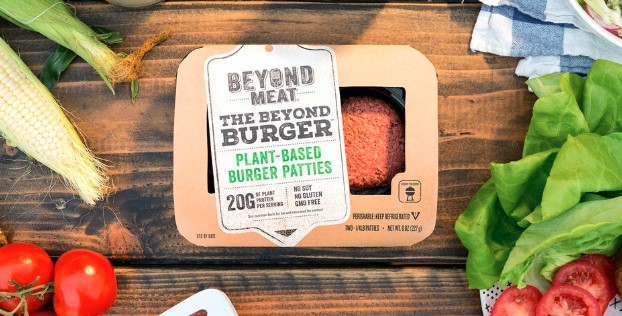 If you talk to environmental specialists, they'll tell you that the biggest problem our generation going to face is climate change. And, one of the biggest contributors to environmental problems is the meat industry. 
Why? Because meat production is having seriously adverse effects on the environment as meat consumption is responsible for releasing greenhouse gases like carbon dioxide, methane, and nitrous oxide.
Here comes the accord of Beyond Meat.
Beyond Meat is creating delicious, plant-based "meat" products that are better for human health. In addition, it's also better for the environment, climate change, and animals.
The taste is also the same as real meat. Surely, it's totally an eco-friendly brand that cares for our planet.
Beyond Meat's green branding
Beyond Meat sets up its branding policy by focusing on the betterment of the environment and consumers. By integrating attractive, effective graphics and drool-worthy product photos, they're able to show the benefits of how their products are saving the planet while saving their consumers' bodies. 
To follow the footsteps of Beyond Meat 
If you want to be an eco-friendly brand like beyond meat, then effective and new thinking is enough for it. For example, if you have a small printing company, you may offer discounts to those customers who print on recycled paper. Hence, there's an opportunity for every business to go eco-friendly and create eco-friendly brands if they are a little creative and active.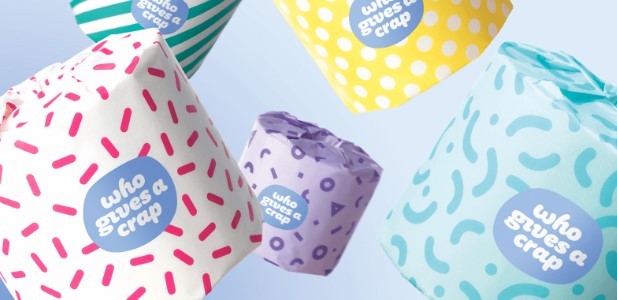 'Who Gives A Crap' offers more eco-friendly toilet papers that are good for both your body and environment as it's stated in their brand promise– "Good for your bum and great for the world!" The products of 'Who Gives a Crap' are 100 percent plastic-free, made from 100 recycled paper or 100 percent bamboo.
Moreover, 50% of their profits are donated to help build toilets for communities that lack this bare necessity. They have a number of community partners who are doing well for environmental issues as well.
Green branding system of who gives a crap
Who Gives A Crap applies the 'Do Good, Feel Good' policy. So, their branding is all about fun colors and design and they use humor in promotion and marketing without deteriorating the quality of their product and community impact.
To follow the footsteps of  Who Gives A Crap?
Who Gives A Crap is very much honest and clear-cut about its philanthropy. They state that they aren't making multimillion-dollar donations and noted their first-ever donation was to WaterAid for $2,500 Australian dollars. But, they have been able to upscale their donation as their business expands. So, you can follow their example as your business grows.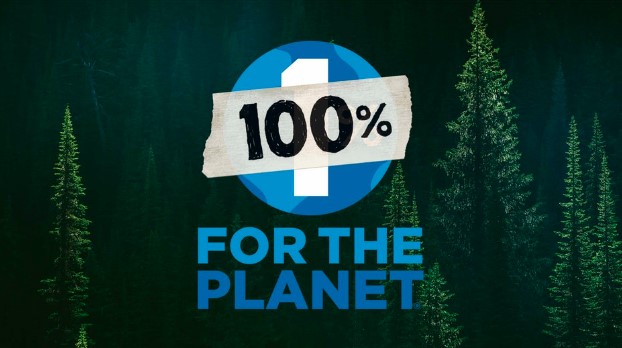 Patagonia is one of the world's most successful activewear retailers that sell everything from snow gear to furry outfits to sleeping bags and their products attract highly adventure-lovers and hiking-loving people. 
As those people are usually nature-lover or eco-conscious, Patagonia's corporate philosophy is to Going Green and established an eco-friendly brand. With a view to increasing the longevity of their products and reducing carbon footprints, they've built repair centers around the world.
In 2016, they announced $10 million of their Black Friday sales to grassroots environmental groups working to preserve and improve the environment and climate of the world. 
The environment-conscious policy of this eco-friendly brand is reflected in their corporate philosophy– "100% for the Planet," however they also admit their limitations.
They say they need improvement in the business areas like fossil fuels to produce shells for their coats, which contribute to climate change negatively.
Patagonia's use of green branding 
Patagonia's rough design and nature focus speak indirectly to its outdoorsy customers. Their target audience echoes their commitment of Patagonia to protect the wilderness which acts as the pivotal point of their brand. 
How to follow Patagonia's Footsteps? 
If your business entity is not a fully eco-friendly brand, don't worry. No one is perfect. However, by being transparent and making a commitment toward more sustainable business procedures.
Be open, and transparent, and let your team and customers know that you care for the environment and aim to create eco-friendly brands as Patagonia does.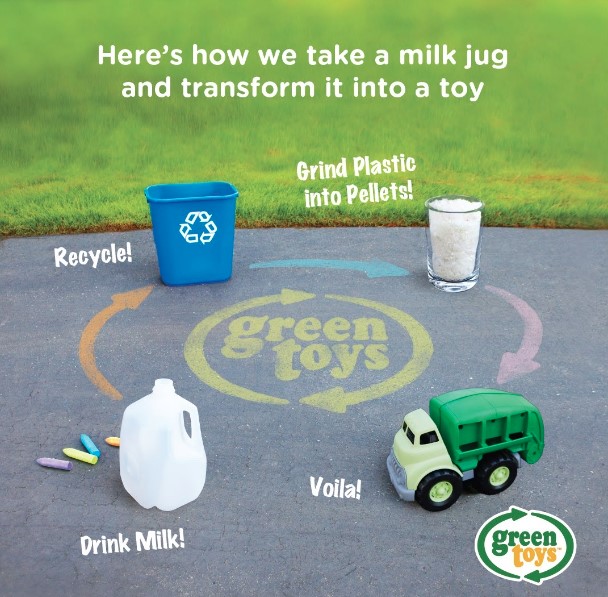 For raising a healthy baby, it's necessary to provide a healthy environment. For this, you've to take care of the natural environment for sure. Green toys are the dreamchild of Eco Mama. Their products are not only safe for your babies but also made from 100% recycled materials.
These toys are made from recycled plastic materials mainly milk jugs, packaged in recycled materials,  and printed with ink made from soybean. Their system also transforms materials from junk products, which saves energy and reduces their carbon footprint.
Green branding policy of Green Toys
Keeping similarity with the brand name, Green Toys uses lots of green colors in their products. Their simple mission includes raising awareness about sustainability and delivering that products which are safe beyond any doubt. Thus, they attract parents and other types of customers who want to go green as well. 
Follow the footsteps of Green Toys
If you're really interested in going green and creating eco-friendly brands with your company, consider all the products and materials you use to run the business. Be transparent and tell the story of each material or product of your business.
You can publish the story on your website and social media. Customers will appreciate your principles and would become loyal customers of your brands.

Wipro EcoEnergy may not be widely known, but it's doing wonderful things in the green business world by providing intelligent and sustainable solutions for energy operations and efficiency management.
The vital point here is, Wipro EcoEnergy partners with companies to help reduce their carbon emissions and energy wastage. This process also contributes to saving a lot of money. 
Wipro EcoEnergy keeps the number of their client's savings secret but is much more open about their effort in helping the environment.
As of now, their energy management services have saved more than 1.5 billion kilowatts, which is equivalent to more than two hundred thousand car consumption in a year. 
Wipro EcoEnergy's process of green branding
Wipro EcoEnergy is basically a consulting company and they like to speak to their customers on their behalf of themselves. That's fully evident in their mission and vision. Their clean and simple website illustrates the environmental impact their services have on their clients and lets the result work on their side. 
To follow the footsteps of Wipro EcoEnergy
When you take the decision to create eco-friendly brands, also make a win-win situation for your customers. Wipro EcoEnergy reduces the cost of the clients and carbon emissions at the same time.
Just like them, you can also think of how your clients could be more environmentally conscious and get benefits from their operations as well.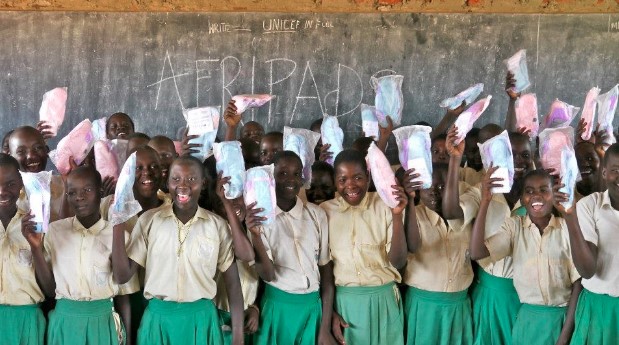 The person who menstruates becomes quickly aware of what a messy experience it can be. Growing up girls are dismayed by the number of dirty products overflowing from the bathroom trash bin and they want to find out alternatives.
In a lifetime, a female can go through almost 11,000 disposable pads or tampons in a lifetime. When you multiply the number by every girl having periods, the number surely shows a massive waste.  
The period-proof panties of Thinx look like regular underwear, but as these are produced through their famous technology, can hold up to four tampons worth of menstrual fluid.
This seems a much better option than single-use conventional sanitary pads. Their super-absorbent fabric is capable of holding up light, medium, or heavy flows. Thinx manufactured its underwear carefully and use sustainable processes for it. 
The top management of Thinx was inspired to support women's organizations in the developing world when they knew that a huge number of girls miss school due to a lack of menstrual products.
Then they got partnered with community organizations for better access to adolescent education, empowered grassroots activism, and donate their underwear.
Thinx green branding 
Thinx has become successful in connecting with its target customers. You might have already known the name and activities of Thinx due to their continuous targeted advertising on social media.
Their brand identification is witty and straight-cut, coupled with clever imagery featuring natural colors and photos of natural or open bodies. Thinx is very different from any other menstrual product that advertises joyous women who are happy to be on their period.
Even, they are shown biking down country roads or dancing on the beaches. This new way of marketing mingles with their other values of providing eco-friendly brands and proved effective a lot. 
To follow the footsteps of Thinx
Doing good for humanity can also be done by doing good for the environment. You should find a true cause and make it the driving force of your business. If you're already an established company, then you can still identify a cause you feel strongly integrated into your DNAs– both of your body and brands. 
For example, if you want to bring clean water to disadvantaged communities, then focus on your clean water initiative and donate part of your profits to that noble cause. When your good doing will be observed by the people, your sales will soar as well due to having goodwill.
Pela has a mission to create a waste-free future. They believe technology can assist in producing products without everyday waste. They were inspired by the story of 60,000+ plastic phone cases that are thrown each year and have developed 100 percent biodegradable phone cases. 
Since then, they've gone on to manufacture smartwatch bands, air pod cases, and sunglasses, all of which are made of biodegradable and compostable materials. These products are also free of BPA, lead, cadmium, and phthalates.  
Pela's green branding
While enjoying a family vacation in Hawaii, Jeremy Lank observed how plastic damaged the water of the sea and oceans. After that Jeremy Land founded Pela. Now, their brands express a lifestyle that is both classy and eco-friendly. 
To follow the footsteps of Pela
From a good portion of money from selling some of the products of Pela, a handsome amount of money goes to the causes they care about. If you want to do the same thing with your company merchandise, a line of apparel you sell or one menu on food-item can benefit an environmental cause.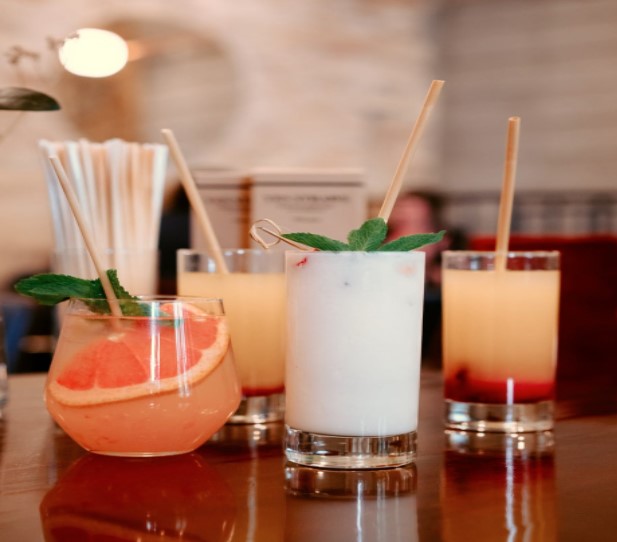 Disposable plastic straws are harmful to the environment. It's one of the ten most frequently found things on beaches and causes water and sand pollution along with the death of fish and water creatures. 
With a view to changing our habits and protecting the environment, plastic straws have been banned across major US cities like Seatle, Portland, Milwaukee, and Washington DC. Some world-famous brands like Starbucks, Hyatt, and SeaWorld remove it's their usable items. 
YesStraw produces 100% biodegradable straw made from natural materials so your drinking option isn't hampered without damaging the earth. YesStraws collects raw materials from renewable sources, like wheat crush and cane stems which are compostable and biodegradable.
YesStraw's green branding
YesStraw let its product speak for itself as its straws are a sensible and excellent alternative. 
To Follow the footstep of YesStraw
In terms of environmental protection, every tiny individual habit matters. It's not easy to buy harmless products if it's not available easily. So, think about harmful products and develop your solutions.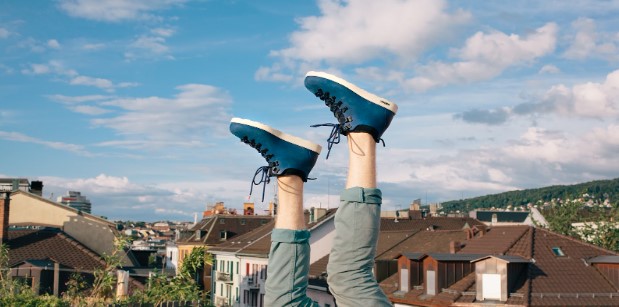 What happens after the usability of your shoes is end? Most of the shoes are made of harmful synthetic and tough materials that can't be recycled. Every year, 300 million pairs of shoes are dumped and they surely put a harmful effect on the environment.
Here come 'Native Shoes' that's using unique manufacturing techniques and vegan materials to reduce the carbon footprint on the world. They also collect old Native Shoes to give them new life by using them in playground flooring and insulation.
Among their products, most noteworthy is their revolutionary, limited edition Plant Shoe. This is the first 100 percent biodegradable shoe that was made of fully natural materials. 
Native Shoes' green branding
Native Shoes' mission statement includes that they are lighthearted by nature and work for nature. Like the shoe they design, they believe life should be happy, free, and funny. So, their brand design is simple, colorful, and of course, light.
To follow the footsteps of Native Shoes
Native Shoes shows that doing betterment for the cause of the environment can also do betterment for mental health if small steps towards positive change are taken.
Instead of obligation, the commitment of your company can come from the celebration. So, start a new initiative of creating eco-friendly brands and order office meals from organic and green foods, and see how tasteful these can be.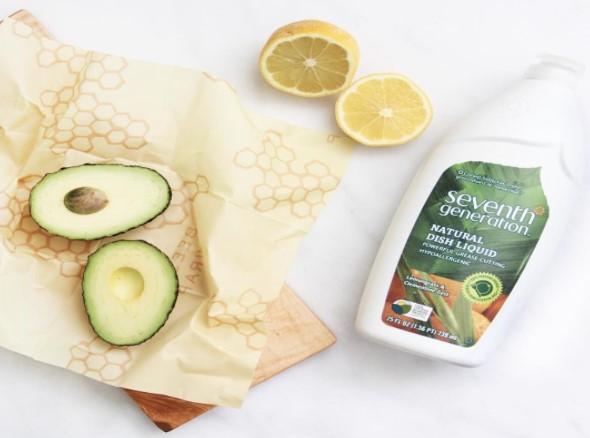 Seventh Generation is a cleaning product company that made breakthroughs in the cleaning industry with eco-friendly products free of detrimental elements and chemicals.
The price of the eco-friendly product of Seventh Generation is comparatively cheaper than other companies in the same product line. Its affordable products are not only safe for the environment, but also for families and pets. 
Seventh Generation was also recently listed as one of the top business entities in the world that have been listed as 'Best For The Environment category by Forbes' as they always aim at creating eco-friendly brands. Hence, it's not only a conscious organization but also a successful business. 
Seventh Generation's green branding
You can hardly miss the eco-friendly design and layout of the Seventh Generation. Their green branding promise always shows their focus on environmental conservation. 
To follow the footsteps of Seventh Generation
The success secret of the Seventh Generation is their ability to expand outside the typical customer base. They highlighted their product benefits to all types of general customers, not just eco-folks.
If you can add extra benefits to your products, you'd surely get even more customers apart from your eco-friendly mission.