The Great Changemakers of Silicon Valley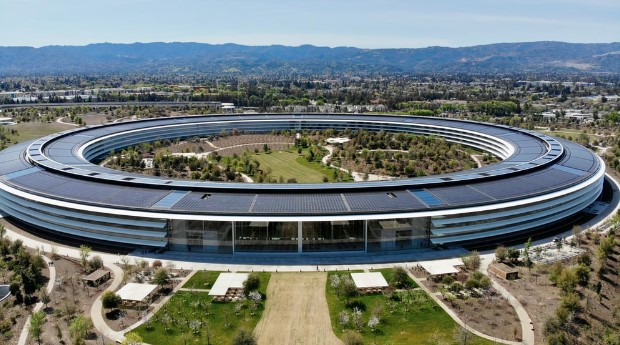 Silicon Valley is the birthplace of the successful ground of many world-famous tech entrepreneurs. These visionary changemakers have created world-class products and services through their innovation and discoveries that changed the world forever.
Besides, the commitment of these entrepreneurs toward technological innovation excellence paved the way for many early-stage startup founders simultaneously.  
When it comes to crossing the difficult routes of Silicon Valley, it's very important to know the big players in the tech industry. They are some of the top people that have shaped Silicon Valley that's world-famous for its biggest tech projects nowadays.
7 Tech Entrepreneurs Who Changed Silicon Valley
With a clear vision and strong mission, the tech entrepreneurs started their journey. In addition, each hired a talented pool of developers, technologists and project managers, and others to make their plans successful from scratch to the huge growth phase. 
Furthermore, these tech entrepreneurs felt the pulse of the customers and created hyper-targeted solutions that exceeded customers' expectations.
1. Steve Jobs, Former CEO of Apple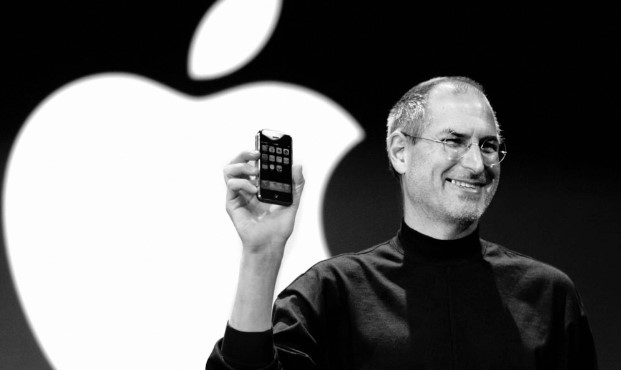 Steve jobs, at the same time, was an inventor, entrepreneur, and designer and one of the most successful tech visionaries and greatest changemakers of Silicon valley that the world has ever known.
Under his leadership, Apple created a series of innovative products that showed the path to modern technology. 
He left Apple temporarily in 1985 and purchased an animation company from George Lucas, and renamed it 'Pixar AnimationStudio' afterward.
Steve Jobs invested $50 million in this company and it became successful as one of the best animation movie producers.
Pixar's most famous movies including Toy Story, Finding Nemo' and 'The Incredibles and secured more than $ 4 billion. After fighting pancreatic cancer for almost a decade, he left the world in October 2011. 
Net Worth: $10.2 billion
2. Daniel Ek, CEO of Spotify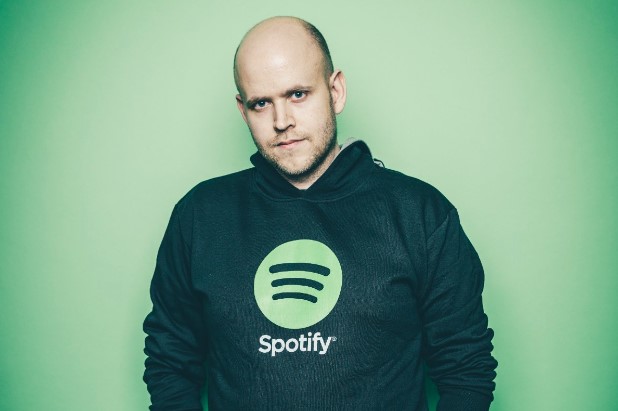 Daniel Ek, the creator of Spotify, a music streaming service, is one of the top tech entrepreneurs in Silicon Valley. With 170 million active users and 75 million premium users, Spotify has retained its popularity in the online music industry.
It discourages online music piracy by providing low-cost alternatives. Spotify reached a value of around $ 4 billion just two years after its introduction of the company. Thanks to its incredible growth, Spotify went for an initial public offering in April 2018.
After trading on day one, Spotify held a market value of $27 billion. Surely he is a great changemaker in the online music industry!  
Net Worth: $800 million
3. Mark Zuckerberg, CEO of Facebook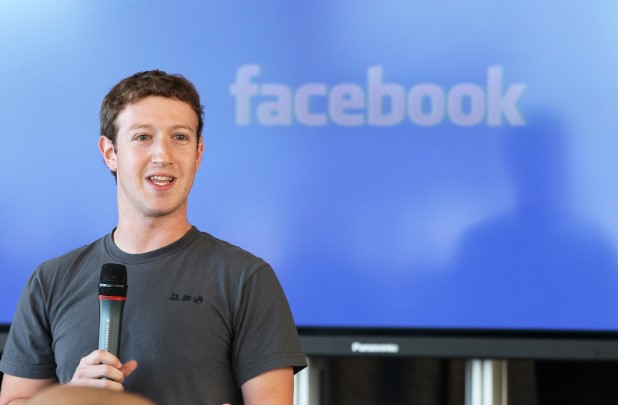 Facebook is the number one popular and most user-based social networking site in the world and Mark Zuckerberg is the visionary behind it. Zuckerberg founded the social networking site from his college dormitory room when he was a student at Harvard.
To be more engaged with the site, he left Harvard afterward. There was a complaint that Zuckerberg might have intentionally stolen the intellectual elements of Harvard Connection, the project built by his fellow students.
To solve their dispute, a settlement of $ 65 million was reached between the two parties. In May 2012, Zuckerberg raised $16 billion through an initial public offering.  
Afterward, Zuckerberg faces political controversy for sharing sensitive information with Cambridge Analytica.
This Data firm had a connection to the Presidential campaign of Donald Trump in 2016. In this case, approximately 87 million user profiles were compromised.
However, Zuckerberg released some statements that explained how the company would limit third-party developers' access to information. Additionally, he declares Facebook would combat the rise of misinformation. He, undoubtedly, is one of the great changemakers of Silicon Valley. 
Net Worth: $81.6 billion
4. Brian Chesky, Co-founder and CEO at Airbnb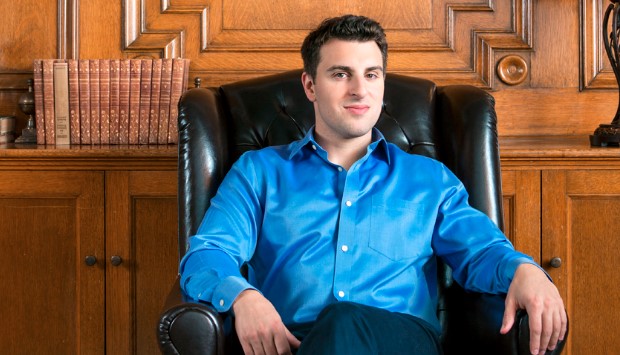 Airbnb, a popular online booking and travel accommodations service, was launched in 2007 by Brian Chesky. This company was started out of necessity.
To arrange some money, he and his roommates rented out their apartment. This incident leads to the formation of Airbnb. In 2008, the team got a seed funding program with Y Combinator. Airbnb gradually rose and opened offices in Europe.
By March 2015, the company was valued at $20 billion and Chesky's name was published in the Forbes list of America's Richest Entrepreneurs Under 40. In the same year, this great changemaker has been selected as the 100 Most Influential People by TIME. 
Net Worth: $3.8 billion
5. Travis Kalanick, former CEO at Uber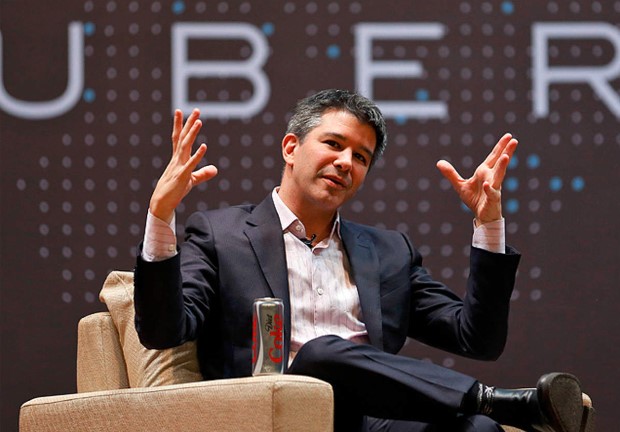 Travis Kalanick, an entrepreneur and former chief executive officer at Uber is the main man behind the success story of this world's number one ride-hailing application.
Combining the power of geolocation service, smartphone technology, and cloud computing, this great changemaker created this extraordinarily successful app. When launched in 2009, they only launched three cars for hire. 
Within three years, Uber expanded its operation outside of the USA and got millions of users in 360 cities in 66 countries.
But, In 2017, a former employee of Kalanick wrote a blog post accusing the company of failing to encounter sexual harassment and discrimination which got widely spread. In the midst of these scandals, Kalanick announced his resignation. 
Net Worth: $6 billion
6. Katrina Lake, CEO of Stitch Fix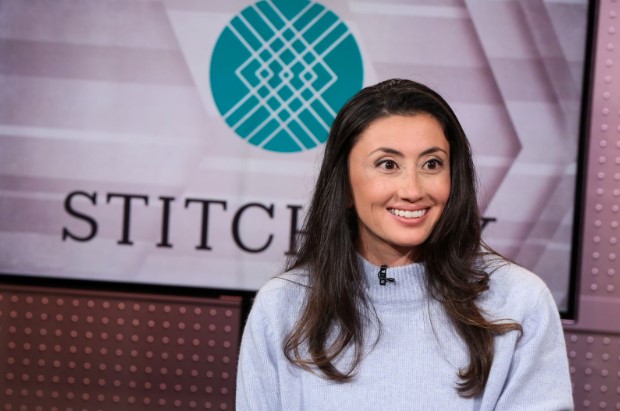 Stitch Fix is a fashion-based service, which can be enjoyed by subscription. In 2011, Katrina Lake, a woman entrepreneur with strong and different goals and a great changemaker, founded Stich Fix.
As the only woman in Silicon Valley, Lake filed for an initial public offering in 2017. In February 2017, the value of Stich Fix was $2 billion.
Later that year, Katrina Lake revealed a truth that once she was forcefully being silent over sexual harassment.  
Net Worth: $500 million
7. Jack Dorsey, CEO of Twitter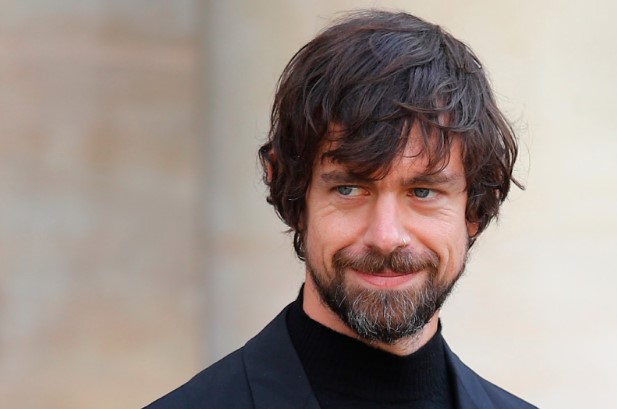 Twitter, one of the most popular and large-user-based networking sites in the world, was founded by Jack Dorsey in 2006. Like Bill Gates, Steve Jobs, and Mark Zuckerberg, this great changemaker is also a college dropout.
By 2010, Twitter got a user base of more than 105 million users. Twitter went to Initial Public Offering (IPO) in 2013 and its share price started at $ 26, however it rose to $45 during its first day of trading.
In 2015, Dorsey announced his company would cut 8 percent of its workforce. Behind the employee shrink, he showed reason for organizing around the company's top product priorities and driving efficiencies in the company. 
Net Worth: $5.1 billion
Last Words
The astonishing success of today's tech and IT world are indebted to the credence of some of the World's most talented person and their subsequent application. They had built Silicon Valley, which in turn changed the world with the power of information and technology.